From the Book Acknowledgements
"Melanie Bates… Thank you for being the daily sounding board for the ideas that bubbled up as I researched and wrote this book. Transmuting fuzzy thoughts into language people can understand is no small task, but you made it feel like a picnic. I loved learning all this with you by my side, and I will always consider this book part yours. You once told me it was part of your calling to help me bring my message into the world, and darling – phew! We've done it. Thank you." ~ Lissa Rankin, New York Times Bestselling Author of Mind Over Medicine: Scientific Proof That You Can Heal Yourself
"To my Book Shaman-Editor Melanie Bates, the final drafts of this manuscript could not have been completed without your ability to see and hear me and my story. You have touched my heart and soul in more ways than I can put into words. I will be forever grateful." ~ Sue Relihan, Bestselling Author of Metamorphosis: One Woman's Journey to Find Serenity & Empowerment
"Melanie Bates, what a blessing you have been in my life, for my business, and with my book. Your partnership, support, feedback, editing, and vision helped this come alive – it would not have happened in the way and the time it did without you, your gifts, and your incredible support, thank you!" ~ Mike Robbins, Author of Nothing Changes Until You Do: A Guide to Self-Compassion and Getting Out of Your Own Way
"Melanie Bates was a kind and astonishingly efficient editor and organizer for this project. Thank heavens I was led to her." ~ Tosha Silver, Author of Change Me Prayers and Outrageous Openness
"To my developmental editor, the "Book Shaman" Melanie Bates, many thanks for your support, expertise, and strong belief that I could complete this project." ~ Katey Hansen, Author, Registered Nurse, Holistic Cancer Educator and Recovery Consultant
"Melanie Bates, you are so gifted, talented, and full of wisdom. You truly are a book shaman. Thank you for your coaching, your feedback, your editing, and your incredible support and partnership with this book, I could not have done it without you." ~ Mike Robbins, Author of Bring Your Whole Self to Work: How Vulnerability Unlocks Creativity, Connection, and Performance
"Melanie Bates, you have been and continue to be such a gift in my life. Thank you for your remarkable coaching, editing, and partnership on this book. I'm grateful for our friendship, and for how you share your gifts and talents with me." ~ Mike Robbins, Author of We're All in This Together: Creating a Team Culture of High Performance, Trust, and Belonging
"Melanie, you have been my cheerleader and my sounding board throughout this soulful process. Thank you for keeping your promise to never blow sunshine up my ass, for drawing out my stories and doing so with such love, compassion and wisdom. " ~ Adrienne Youdim, MD, FACP, Associate Clinical Professor of Medicine, UCLA David Geffen School of Medicine, Cedars Sinai Medical Center
On the Process from One of My Brilliant Clients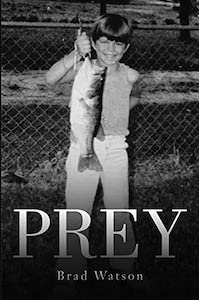 "This is not the book I thought I was going to write. I spent some time online beforehand, downloaded a basic template for a nice self-help book, and wrote a three-hundred or so page summary of my story. I included quite a bit of information on how I got sober and how I live my life today… coming in the next book 🙂
I'd recently seen a guy, Mike Robbins, (now a friend) speak at a conference and liked his message and the new book he had out at the time. I hit him up a while later and asked who his editor was.
I contacted Melanie Bates a few days later and had a brief conversation before wrapping up the manuscript. "Send it on over," she said. So I did…and waited impatiently for her reply.
I was out-of-my-skin excited for our call the following week. She answered and we dove right in. "I only read the first few chapters." Silence. "It was good." Silence. "This is not the book you are supposed to write."
And so, my relationship with the Book Shaman began.
I don't remember what I said…probably "Okay. What?" or something like that. She proceeded to explain that she thought my writing style and my story would be better served in a memoir. "Show them…don't tell them."
Mel changed my life. Not just with her insight into the best way to convey my story…but by getting to know me, trusting me, gaining my trust, and being brutally honest with me during the process. It was no picnic!
I've talked to a lot of people about my past, but she was able to coax bits and pieces of the story from some darker parts of my memory. Not by asking directly, but by asking for "A little more here." or "A little bit of clarity." Or "You're talking about the weather a lot here…what are you needing to say?"
I wrote. She offered edits. I wrote more. We talked. We laughed. We cried. We became family during the process.
Writing this book with Mel's help has been one of the most profound experiences in my adult life. It wasn't easy. She persuaded me back into seven-year-old me's skin. She helped me get back in character. She taught me how to show my story through my words instead of just telling it.
I realize now, after hearing from so many of you, that being in my skin while you read the story helped you understand what sexual abuse does to a child. How it confuses our thoughts. How it taints our view of ourselves and the world around us. How it creates walls around our hearts. How it makes us hate ourselves and life itself.
I couldn't have shown you this without Mel.
So…Mel…Thank you from the bottom of my heart for helping me get in touch with all those parts of myself that I'd forgotten or misplaced. Thank you for helping me find that little boy. Thank you for helping me let him know he's gonna be okay. Thank you for helping me help others understand. Thank you for helping me get this story out so that other boys and men might suffer less."
Brad Watson, Author of Prey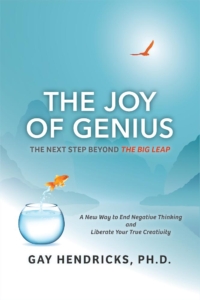 "Working with Melanie Bates as my Book Launch Manager for The Joy of Genius was a great experience for me and all the members of my team.  She exceeded my expectations, and I don't get to say that very often."
Gay Hendricks, Bestselling Author of The Big Leap & Conscious Loving
Book Shaman Package (3-Month Writing Immersion):
This package is for the writer who really needs structure, accountability, coaching around writing and coaching around the personal issues that come up in that process. Writers who typically choose this package are starting at the beginning, or very near the beginning, or are just plain stuck, and they're writing over the three-month period we have together in hopes of having a complete manuscript in that time frame. Includes:
Weekly Coaching Calls (Approximately 12 One-Hour Calls)
Reading and Content Editing of Manuscript – The client sends each week's written work to me on a set day
Structure & Accountability Partnership
Occasional Email Support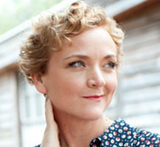 "Choosing to work with Melanie Bates was hands-down, bar none, the best decision I could have made for myself and for my book. I honestly don't know if I would have ever finished my book without her caring guidance and support. She was truly with me every step of the way—from the scary beginning until the triumphant finale! The accountability that our weekly calls provided made sure to keep me on track and moving forward. I would wholeheartedly recommend Melanie to anyone even thinking about writing a book."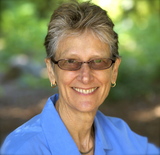 "I am in awe of the person I have become since working with Melanie. I just completed my last session and although deeply saddened as our time together has come to an end, I am walking into my new life with direction and a confidence I sorely lacked five months ago… In addition to fulfilling her commitment to me, through my writing, I was able to heal so many years of emotional suffering. Melanie's authenticity, nurturing love and well-honed intuition provided her with a deep soul knowing of exactly what I needed and when I needed it. She simply took my lead and my hand and guided me with amazing gentleness to the most unexpected and healing results. I will be forever grateful to her and whatever entity brought us together."
Writing Coaching
This type of coaching is for the writer who isn't necessarily ready to write their book or for the writer who just wants to write but doesn't know where to start – whether they want to write a blog or possibly write a book in the future – this is really about writing coaching and getting unstuck, finding your voice, and moving past the fear of writing.
And… as you'll see below in the TEDx talks I've had my grubby paw in, I can help a writer who knows their message, but who wants to work together to add even more oomph in their storytelling, to polish to gleaming, and to pitch it out of the park.
TEDx Talks I've Had a Hand in Helping to Write
Some of the ways in which I work as a Book Shaman: 
Authors send me their written work and I commence to read with my Developmental Editor hat on. I edit for content, flow, pacing, structure, theme, readability and overall effectiveness.
I offer suggestions for cutting fluff and/or flushing out story and appropriate content.
Ready to heal from your past, once and for all, and to rewrite those painful stories?
Stuck & need a prod? I can also offer ideas and insights as to where to go next and offer tools for writer's block.
I proofread as I go along. (Keep in mind, however, that I'm not a copy or line editor, though I'm a damn good speller.)
Lastly, I'm here to coach you, spiritually and practically, through the tough parts of writing – dealing with your fears and "applying ass to chair."
Contact me about your book and/or your writing by telling me about yourself and your intention and we'll set up a FREE 1/2 consultation to see how we might work together.