The Gift of Clearing Clutter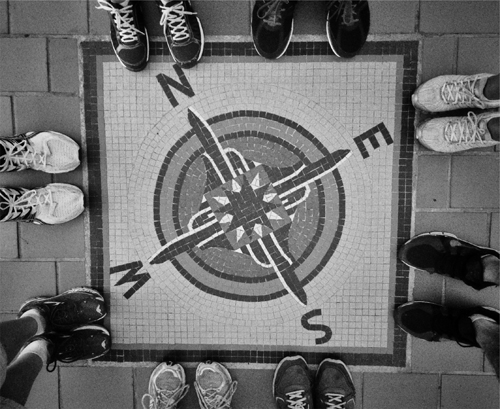 I've never been more in love. Since I was a tiny tot I've been an organizational freak and used to line up all my patent leather Mary Janes with level precision so that I could hide crackers and Halloween treats in them. My shoes are still lined up, though I now keep the crackers in the cupboard and the Halloween candy has its own drawer, so when I saw this 2012 Declutter and Organize Calendar on mysimplerlife.com I nearly passed out with joy.
Why is this the #1 gift you can give yourself in 2012? Well, I wrote about it a bit here but suffice it to say that when you're surrounded by heaping mounds of crap it affects so many areas of your life; your spirit, your mental health, your ability to get stuff done, your energy levels. There are even health benefits in decluttering. Clearing your space of clutter opens you up energetically to expand (and even to receive more – though do you really need another pair of Jimmy Choo's?)
Check out this amazing calendar and, even if you only do a few days a week, you'll be well on your way to expansion in BIG ways. Beth, the founder of MySimplerLife.com, also takes on clients if the thought of this sends you running to hide in the closet with all your crap.
With Love & Levels,
https://melaniebates.com/wp-content/uploads/2012/01/9UMZPTZH1O.jpg
409
500
Melanie Bates
https://melaniebates.com/wp-content/uploads/2023/06/Melanie-Bates-Logo-1030x796.png
Melanie Bates
2012-01-01 04:35:46
2015-08-18 13:31:46
The Gift of Clearing Clutter