Love vs. Fear: The Experiments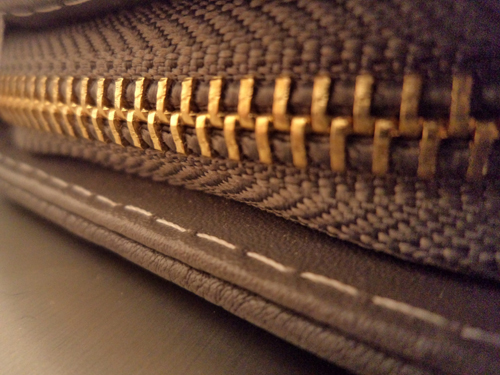 I know. I know. You've heard the concept of love versus fear about a trillion times, so I'll just let Oprah boil it down briefly: "Every single event in life happens in an opportunity to choose love over fear."
This idea has knocked around in my head for years, but it wasn't until recently that I pulled it from the recesses of my mind to conduct a little experiment:
Every time I go to make a decision, I have to ask myself if I'm making the decision out of love or fear.
Experiment #1:
A few weeks ago, I wanted to go to a new farm-to-table, upscale Southern restaurant with people I love more than anyone on the planet. They said they wanted to go too. Later that day they opted for Olive Garden. (Let's put aside my disdain for chain restaurants momentarily.) They were getting ready to move and were sticking to a budget—something I totally get.
But I so wanted them to experience the taste of the strawberry balsamic shrub on their tongues—the notes of vinegar, the seeds of the strawberries, the tangy, tart, weird sort of yumminess of it all. I wanted them to cut into a piping hot, fried green tomato and have the light batter crunch in their mouths, and I wanted them to watch as the butter melted into a pool on the iron skillet cornbread.
It wasn't just about farm-to-table versus chain. It was about experiencing this food with people I love. It was about dining on the porch in the late summer sun. It was about watching them taste some of this stuff for the first time. I asked myself if my budget would allow me to help pay for dinner. My Inner Bastard went crazy:
Me: All the bills are paid. More money's coming in. Let's do it!
Inner Bastard: You're one fried-green tomato away from the poor house and you're gonna "end up eating a steady diet of government cheese and living in a van down by the river."
Me: That's ridiculous. I'm fine. I've got savings. I don't even have credit card debt.
Inner Bastard: You better save the strawberry seeds from your shrub 'cause that's all you'll have to eat for the next few weeks.
I stopped myself. That was fear talking.
I redirected: Does it feel like love? Really, does it FEEL like love to take these people you worship to this restaurant and help to pay?
The answer was a resounding yes.
We went, and it was everything I hoped it would be, minus the fly that wouldn't leave me or my spoon alone. (Let's set that aside though as well, shall we?)
Experiment #2:
I'm tired.
Just plumb worn out.
Summer sometimes does that to me.
It's like the first time I went to Europe, and I packed my bag so full that I ended up zipping my favorite gray cable-knit sweater right through the zipper. To boot, there wasn't room to take anything back, so I had to buy a whole new bag while I was there to schlep all my new stuff home.
Summer feels like that—like cramming in too many trips, parties, barbecues, and concerts, until my very soul is stuck in the zipper. No wonder we hibernate in the winter. We're exhausted.
Summer should be long, lazy, and sloth-like with space to sit around a campfire and try to remember all the constellations you learned in Astronomy 101 decades before. There should be time to head up to your power spot on the mountain, top down, with the pups in their carseats as their long, pink tongues flap in the breeze.
I told my family I would come visit them for my birthday. I keep asking myself if it feels like love or fear.
I'm afraid the answer is fear. I'm worried they'll be hurt if I don't come. I don't want to hurt anyone. I just want to nap, and read, and nap some more.
The jury is still out for me on this one. I'm torn. I love them beyond what I can express, so that part feels like love. Taking another summer trip doesn't. My Inner Bastard doesn't help:
Inner Bastard: They'll never speak to you again. When you die, they won't go to your funeral, and when your mom sends them little vials of your ashes, they'll end up rattling around in the bottom of the grand-niece's toy boxes underneath the Happy Meal plastics.
Experiment #3:
Nothing feels more like love to me than summertime reading. Or wintertime, springtime, and fall-time reading.
And… admittedly, I have some quirks around reading.
You see, I go in spurts with things. It'll go something like this: I read every fiction book I can find that's set in WWII/Nazi Germany until I can barely lift my head from the sadness, and I'll only have eaten one single, solitary, sliced olive over the course of two days. Books like: Sarah's Key, All the Light We Cannot See, The Book Thief, The Nightingale, The Guernsey Literary and Potato Peel Pie Society.
Ooh… pie? I immediately switch genres and read The Sweetness at the Bottom of the Pie, and I fall so deeply in love with Flavia de Luce that I read all seven novels in Alan Bradley's series in just over a month. Once finished, I'm bereft. I sob. I grieve. I resign myself to waiting for book eight like all the other sad sacks in the world.
After a day or two of mourning Flavia, I remember one of my other favorite characters in literature: Scout Finch… Thus begins my annual binge of Southern/Southern Gothic fiction with young quirky characters in an epochal Bildungsroman (Coming of Age): Bastard Out of Carolina, The Homecoming of Samuel Lake, The Secret Life of Bees, My Last Days as Roy Rogers, Whistling Past the Graveyard. And… on it goes until I find myself on a witch kick or a fictional Mary Magdalene obsession.
This is all a long way of saying that deep in the heat of summer I always come back 'round to my Coming-of-Age-set-in-the-South books. I inevitably end up worrying that I've read all books of the kind, but then I find: Looking for Salvation at the Dairy Queen, which leads me to Because of Winn-Dixie… because ice cream leads to store. Literally and figuratively.
So… aside from sharing my unequivocal reading neuroses, which may land me in a padded cell with no books whatsoever, I do have a point. I finished Because of Winn-Dixie the other night and felt profound yuck. How was I going to find my next book? I've read them all. I fell asleep with a lone tear barreling down my cheek.
The next day, before I'd finished my first cup of coffee, I had performed an exhaustive search on Google for books in that genre. Next thing I knew I had purchased The Pecan Man, The Secret Sense of Wildflower, and Orphan Train —-> because, clearly, I'll be jumping tracks to orphans fairly soon.
Yes, I'm still getting to my point. Really. Just one more thing. Have I ever let leak the fact that I have over 200 kindle books? 75% of which I haven't yet read? Or… did I fail to ever mention the fact that my bookshelves each hold double stacks of books that I haven't yet read? I'll bet you I have over 300 books in my "to-be-read" piles/shelves/whole bookcases.
And here we are, finally, at the point. When I performed that exhaustive search and bought more to-be-read books, I was acting wholly out of fear. Fear that I wouldn't feel the same feeling with a single one of those three-hundred books I already have. Fear that the books I was searching for would suddenly be out of print. Unavailable. Not for me.
My Inner Bastard had nothing to say on this one. He was buried under a pile of said books.
I had forgotten to check in before I clicked buy. I hadn't asked myself the question. Am I buying these books out of love or fear? Typically, any type of book buying for me is a love thing, but sometimes it's not. This time it was not.
The next day I told a dear friend about my experiments, and all about my thoughts on love versus fear and how it's everywhere. Every. Where. And how it's the foundation of everything we do in our lives.
She asked, "So what's next for you?"
"Practice. That's it. Nothing big or grand or deep. Just practice." I told her, as I stroked my Kindle.
For my visual peeps out there: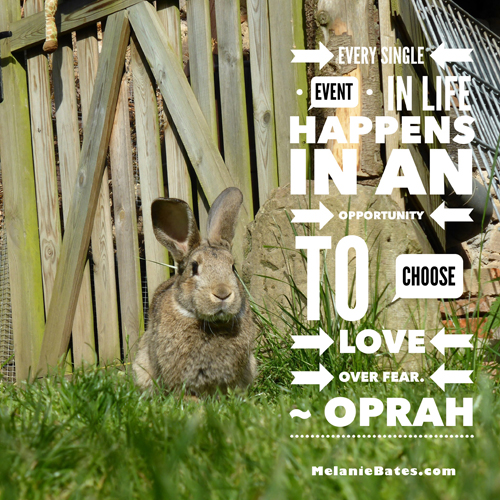 https://melaniebates.com/wp-content/uploads/2015/07/bragueta.jpg
375
500
Melanie Bates
https://melaniebates.com/wp-content/uploads/2023/06/Melanie-Bates-Logo-1030x796.png
Melanie Bates
2015-07-30 12:57:02
2016-05-20 10:17:33
Love vs. Fear: The Experiments