Books, Happiness & "10,000 Hours"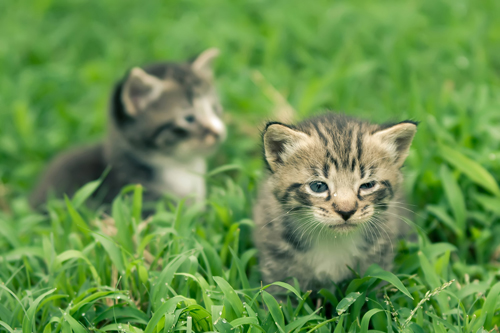 I'm afraid to write this blog post. I've worked it, and re-worked it, and re-worked it a gazillion times. For two weeks. It just doesn't sound tortured, no matter how much I edit. My usual angst over… whatever… is gone. My writing flows when I'm suffering… over a break-up, a spiritual crisis, a stubby toenail. I alluded to this issue in one of my last blogs When Things Are Just Too Good.
I'm fucking happy. Almost every area of my life – my relationship, my work, my creativity, my family – all of it, is just as smooth as Nutella. Some days I feel like I'm going to burst wide open, like a tabby kitten in a microwave, because I'm finally doing work that I've spent my entire life preparing for. My Book Shaman business is forming and flowing in such a magical way that I wonder if I've actually had my sticky fingers in any of it, or if the Universe cooked it all up by itself as I sat there squeeing and swooning.
It's tough to write that. I have this belief that folks don't really want to hear how well things are going for you. Hell, sometimes, even when I'm blissful, when someone asks, "How are you doing?" I'll say, "Okay." I wouldn't want to smear my joy all over them, especially if I know things aren't going so well in their lives. I feel folks would rather know that my health is a crap sandwich on rye and I've made about three girl friends in the two years that I've lived back in Utah. But… frankly, I don't care about those things, they just can't diminish how awesome I feel about the good stuff.
I've been gnawing on the words of a friend of mine for months. It's a process very similar to that of my lil Yorkie, So-Kr8z, as he chaws, repositions and commences chomping and slobbering all over his prize piece of steer pizzle. The words were these, "You know, when you find your true path, you discover that every little quirky thing about you makes you perfectly suited for the task at hand that leads you to your destiny." With those words, I realize I may have had my hand in a lot of this after all.
Case in Point:
My very first memory of myself was hiding behind my dad's ratty, brown recliner surrounded by twenty-some Walt Disney books. They were hardbound and glorious and I wish I still had them, even with their crayon scribblings. I loved those books way more than any of my toys or baby dolls, even more than my Baby Alive who pissed her pants on cue.
My love affair with reading continued as I grew. My step-father, a number of years later, wasn't fond of the Nancy Drew books I was obsessed with and would require that I read a history book of some type and give him a written report. The history books were big, heavy and dry and I loathed them. Little did he know that they were just large enough to conceal Nancy and the sexy Hardy Boys inside their pages.
I spent many an hour at the library of whatever town I lived in at the time. I could describe to you the layout and smell of libraries all over Wyoming. A true gift. It was in the Campbell County Public Library where I received my sex education by sneaking a copy of Wifey by Judy Bloom off the shelf and reading it in its entirety in a day.  My most fervently longed for Christmas gift was the box set of the Little House on the Prairie series bound in canary yellow. I've never wished for a present harder before or since. I still have them.
As an adult my house is chock full of books. I have standing bookshelves and a half dozen floating bookshelves. There are books in every room. I am a book hoarder. When I left my marriage of ten years and moved across country I took with me a single twin mattress, my clothing, two bookshelves, and thirty boxes of books. I have over six hundred titles that I've kept over the years all catalogued into an app on my iPhone in alphabetical order by author. There are over a hundred titles that I haven't read yet that are categorized on my "To Be Read" shelves. My Amazon Wish List is thirteen pages long with books that I started adding back in 2000. I keep a book journal, complete with a grading system, of every book I've ever read.
When I was a senior in high school my grades were poor. I'd received straight A's the year before and was the English teacher's pet. In 12th I was placed in college English, but I just didn't have the gumption to apply myself that year. I don't recall that anything specific was happening in my life, just that I didn't care. In order to graduate, my college English teacher required that I read nineteen novels in order to graduate. This was like asking a Canadian goose to suffer by flying.
I knew I wanted to be a writer at the age of seven. I'm not sure which came first, the reading or the writing. There are some who aren't sure what their life purpose is, but that's never been an issue in my life. It's always come back to the writing. I started out by penning stories about witches with carbuncles. I tried my hand at a few love stories as a teenager, but my real passion revealed itself when I started reading young adult fantasy in my late teens.
I took countless Creative Writing courses and I read just about every book ever written since the beginning of time about the writing process. The phrase most used in my life is Richard Rhodes's, "Apply ass to chair." Bird by Bird by Anne Lamott and Stephen King's On Writing are my most cherished tomes. I majored in Creative Writing in college. I've absolutely bathed in everything writing since I can remember.
Not to mention my obsession with all things writerly. In fourth grade, me and my BFF (also a writer) spent hours in stationery stores buying paper, pens, stickers, and notecards. Screw the toy stores. We were obsessed.  Crap, I still get a thrill when I walk into an Office Max. I'd rather shop for paper than clothing.  I've been searching for the perfect pen for my entire life – I do not jest. It must feel comfortable in my hand, have a medium tip, in blue, and it must flow flawlessly, none of that skidding across the page leaving miniscule white spaces in my cursive.
So what does it all mean? Well, I never dreamed that my 10,000 hours, of Malcolm Gladwell fame, would turn into my work. I find myself knowing, inherently – like I know Mother Theresa was kind – how to do this Book Shaman work. It's in my blood and sweat and urine. I always thought my 10,000 hours were just for my own novel.
This is all to say, don't limit yourself by just what you can dream up. Dream. By all means, dream, but, just know that the Universe is much more clever. You just have to put in the hours.
And things are going swell. Happiness abounds.
(No kittens were harmed in the writing of this blog post. I love kittens. Truly.)
https://melaniebates.com/wp-content/uploads/2013/11/two-adorable-kittens.jpg
333
500
Melanie Bates
https://melaniebates.com/wp-content/uploads/2023/06/Melanie-Bates-Logo-1030x796.png
Melanie Bates
2013-11-04 03:36:18
2016-05-20 16:27:34
Books, Happiness & "10,000 Hours"