Petition to End the Phrase "Honey-Do"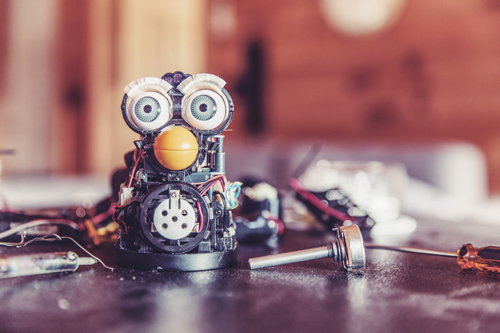 I stumbled to the coffee pot, poured myself a steaming cup, and put it in the microwave. Just like I do every day. I like my mornings to burn my tongue.
My guy was on the phone with his bestie making plans to watch the soccer game. Said friend was on speaker:
My guy: Whatcha doin'? You gonna watch the game?
Bestie: "I've got some honey-dos, but you can come over."
My guy: "Better check in first to see if I have any honey-dos."
Me: *Hair stands on end*
My guy: *Hangs up.* Anything you need me to do before I go?
The phrase "honey-do" drives me bat shit crazy. There, I said it. I mean… c'mon. Isn't there just shit that needs to get done when you share a home? Don't meals need to be cooked, dishes done, floors cleaned, gadgets put back together? Honey-do implies something special. But it's not. It's just every-day-stuff-to-do.
Wait?
You may be asking why I'm bitching that my guy is offering to do some chores? Shouldn't I just be satisfied? Aren't I perpetuating the stereo-type of a nag mare nipping at his balls?
Nah. I'm grateful he'll jump in and go to the grocery store. I'm happy that he'll wipe down the stove a few days after he destroys it. He cleans the floors like a boss. I'm pretty lucky, truth be told.
I just don't want to have to plan the awards ceremony when he does any of this. I don't want to prepare the banquet meal. I don't want to have to gather the plywood, hammer and nails to build the podium upon which he'll stand to garner his sixty-foot award featuring a guy with a blue scrubbie.
I've decided to start a petition and I hope that you'll sign it and send it to Obama, or your local congressMAN, or Cap'n Crunch. I don't care who, really. Just sign and send it. Let your voice be heard.
Dear Obama,
Currently when a man does an odd job for his significant other a huge party must be planned which includes a twenty-tier cake with manly royal blue fondit, streamers in the color of his favorite sports team, a blow job, and various carnival rides, including the Tilt-o-Whirl. His favored dishes of some type of beast and tuber must be lovingly prepared while wearing a clingy shirt that reveals cleavage.
NO more, we say.
We, the undersigned, call on you to make immediate change to this policy. We ask that you urge our men to clean the piss-stained rim of the toilet of their own accord. Simply because it's part of keeping a house and they're the ones that peed on it to begin with. No more honey-do lists shall be made. No more questions shall be posed. One will simply look upon what needs tending and tend to it. No more awards banquets will be held. Let the phrase honey-do be banished forever. 
Best,
Honeys Everywhere
Next up: Petition to Obliterate the Genre "Women's Fiction." I can't even go there today. Stay tuned.
https://melaniebates.com/wp-content/uploads/2015/05/188H.jpg
333
500
Melanie Bates
https://melaniebates.com/wp-content/uploads/2023/06/Melanie-Bates-Logo-1030x796.png
Melanie Bates
2015-05-23 12:53:29
2016-05-20 10:21:12
Petition to End the Phrase "Honey-Do"