LeBron James: On Following Dreams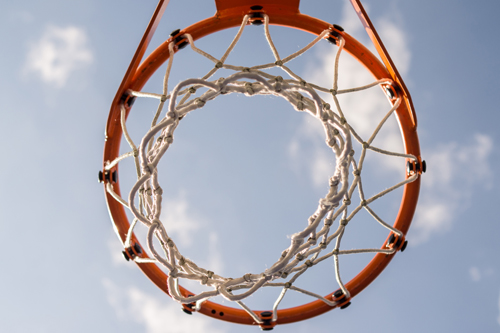 I would not call myself a sports enthusiast. My limited participation involves cold Sunday afternoons when I turn on a football game so that I can take a nap. It's a comfort thing. There's usually roast beast simmering in a fruity Pinot Noir in the oven, flakes of snow tumbling down outside the window, and me curled up on the couch. I turn the volume down low and doze to the sounds of whistles and that same cadence of the commentator's voice that I've been hearing for the past thirty-some years (with the exception of Howard Cosell, of course).
"The Decision"
However, Thursday night I consciously tuned into ESPN (with the volume up) to watch (and hear) LeBron James make "The Decision." You see, I'm from Cleveland, which is a city that has been on more Forbes.com "Worst Cities" lists than you can fathom: America's Fastest-Dying City, America's Most Miserable City, America's Worst Winter Weather City… While I may not watch LeBron break records or win games each time he plays, I do have a vested interest in what he means to our city. Well, apparently… what he meant to our city.
For the first time, despite the opinions of Forbes.com, despite the biting chill of Lake Erie in winter time, I'm not happy to call Cleveland my home. Thursday night, as King James announced he would be heading to Miami, many Clevelanders sunk to an all-time low. Groups of "fans" burned his jersey, sent him messages on Facebook wishing for him to tear his ACL, break his legs, never win a championship — even (do I dare utter it) to die.
Fans?
A random smattering on LeBron's Facebook page includes stuff like this:
"Burn in hell Lebron..hope your plane crashes…"
"lebron is a punk ass faggot good luck ever coming home you piece of shit…"
"HEIL HITLER."
Awful, horrible stuff. And what could be worse than the words of hate? For me, it's the misspelled words of hate. Apparently he's a "trader" rather than a "traitor." Or there's this little gem:
"Wtf His Name Aint Lebron its LeBum Lmao & Yo Momma Only Wantedd To Go To Miami So Wade Kan Hit Dumb Ass JUs Like Delonte !! and Yall Dumb Wade Aint Bouta Let Dis Poop Ass Niqqa Take Ova His City Kum on now Be Forreal Dhat Shidd Krazyy !! no Lonqerr a Fan! f-ck yuh lol."
English and grammar aside, even Dan Gilbert (owner of the Cavs) is shaming our city:
"The self-declared former 'King' will be taking the 'curse' with him down south. And until he does 'right' by Cleveland and Ohio, James (and the town where he plays) will unfortunately own this dreaded spell and bad karma."
What is this an off-off-off Broadway version of The Color Purple? I can picture Dan Gilbert in the back of a yellow 1935 Studebaker with his fingers raised in a sort of curse toward the King.
I've been there
The thing is, I relate to LeBron. Not because I can play basketball (though I played a mean game of H-O-R-S-E in the hot summer sun with my step-father when I was twelve), but because on a very minuscule level I've experienced this same thing—I once left my home, my family, and my "fans" to follow my dream. While there wasn't a picture of me the size of a large building in my hometown, I experienced a couple of folks wishing me well but the majority of my "fans" were hurt, and some even hated my guts. Most just couldn't understand why I would leave a good marriage, my family, them.
I wholeheartedly admit I did have a good life there. I was married to a wonderful guy for ten years. I was surrounded by family and we spent most holidays and weekends playing cards, barbecuing, and enjoying each other. I had finally positioned myself so that I could work on my novel full time and not have to work. I had friends, some of whom I'd stayed in contact with since high school. The rub: I was completely unhappy and unfulfilled.
Cleveland rocks
I belonged to an online book club community and we set up a reunion in Ohio. I had been to Cleveland in 1997 to meet these lovely ladies but for some reason I hadn't fallen in love with the city. In 2002 I did. I felt so alive here, like all signs were pointing me to this place. Never before had I met a city so full of life, so full of fun, and so full of friendly people. I remember the exact moment that this love overtook me. I was in the bathroom at a bar, "Hang on Sloopy" blaring from the speakers, and three girls were standing in front of the mirror primping and having a typical girl's bathroom conversation. I chimed in at some point and was instantly embraced into their chat. We exchanged phone numbers and I left the bathroom dazed. Growing up in the Western United States this sort of thing just didn't happen, or at least not to me. Western girls are more reserved, and frankly not very friendly, and if I had piped up to a group of girls in a bar restroom in Utah (assuming there are girls in the bars in Utah) I would have been met with glaring stares. But it wasn't just this one incident. I felt alive in this city, I felt a pull that I'd never felt before.
In listening to my heart, and my gut, I devastated a lot of people. I hurt my husband (though he is happy and understands now how he never would have met his current wife and had two beautiful children had he stayed with me). I hurt my family. I hurt my friends. But had I chosen to ignore the signs and stay in my unhappy existence, I imagine a part of me would have died. I don't mean that in the melodramatic way, like I would have lost a limb to gangrene. What I mean is that to give up the calling which I had felt so strongly, to give up my dreams, a piece of my insides would have had to languish and I would have chosen a life of merely existing, rather than fully living.
Mirror, Mirror
This city's anger toward LeBron causes me to wonder if all of these fans are really just angry with themselves. Pissed because they've never had the courage to do whatever it takes to follow their dreams. They've never had to disappoint someone in order to be true to themselves. In an interview with Kate Northrup, Owning Pink's very own Lissa Rankin said something that really struck a chord in me: whether folks like you or hate you, it doesn't matter — you're holding up a mirror to them in which they see their own reflection. If someone doesn't like you or your decisions then what's really going on is they don't like what they see in themselves when they look in your mirror.
For all of the hundreds of people I know who have uttered the phrase to me, "I need to get the f-ck out of Cleveland" – I wonder if they are some of the folks hating on LeBron. I wonder if the reflection they see in King James's mirror is one of themselves not following their own dreams and giving in to what everyone else demands from them.
The Break-Up
Or maybe it's just simply that it feels like breaking up with your first true love. I relate to this too. I remember my first love. Shortly after we broke up he drove past my house over and over for days until finally he threw all of "our stuff" onto the side of the road. I was so much more mature than he was and went out to gather prom pictures, love notes, and all those little "first love" gifts which littered the road, crying so hard I could barely see… then promptly drove these cherished items two towns over to his house and littered his lawn with our sullied momentos. As they take down the larger-than-life sign of LeBron, that's what I imagine — a city that has lost its first love.
https://melaniebates.com/wp-content/uploads/2010/07/PF48OHZFI4.jpg
333
500
Melanie Bates
https://melaniebates.com/wp-content/uploads/2021/03/Untitled-1.png
Melanie Bates
2010-07-19 02:18:29
2015-08-18 14:46:53
LeBron James: On Following Dreams