Do It. Before You're Ready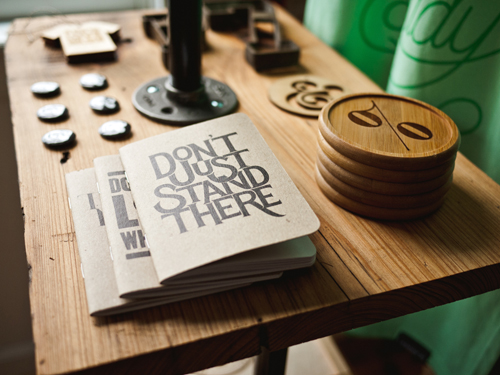 I just launched my website. It's been hanging out there in cyberspace, shivering and alone. I have a sneaking suspicion that I've just been afraid to put myself out into the world in this way. I've told exactly five people about it and every single time I feel exposed. Anxious. Naked (With a lover. For the first time. After a bikini wax gone awry.)
The funny thing is that when gunk comes up for you, the big "U"niverse sends you all sorts of direct correspondence if you're paying attention.
A couple months ago, for example, I read a fantastic article by James Clear about how successful people start before they're ready.
I didn't listen to that lil' tidbit from the Divine. Not really.
So, as I was working with an author on his third book, I read a chapter he'd written about how he'd put himself out into the world in a profession he'd never worked in before and how his very successful business was launched from that experience. (Yes, I'm being vague, the book isn't out yet. You'll find no spoilers here.)
I sat up a little straighter when I read that chapter. I pondered and let it go.
Today, as I was talking to the glorious artist, goddess and visionary, Shiloh Sophia McCloud, I realized that part of her success has come from starting before she feels ready and from always answering the calls from the Big "U."
Me? Well… I typically don't hear the call because my phone is on vibrate, or I've left it in my car, or I don't have the energy to talk in that moment.
Okay, that's not true (though if you've ever tried to call me you might disagree.) Today, however, in talking to Shiloh my ears perked up, my heart got a jump, and I paid close attention.
As I thought about it – this starting before you're ready – I realized that I've actually started tons of things before I felt ready.
Case in point:
About six years ago I began to build a small accounting business in Cleveland. The clients were pouring in – an Italian restaurant, then an HVAC company, then a coffee shop… My big break, or so I thought, came when I went on an interview with a company who needed someone to do an inventory of their 20,000 square foot building and every nut and bolt in it. As I donned my canary yellow hard hat and walked into the basement to look at pipe fittings bigger than my head, I thought perhaps the job was out of my league given my background of recording pizza dough receipts into Quickbooks Pro 2007.
The company ended up folding before I really got started, thank God, but my little accounting business did quite well despite that loss.
Then there's blogging, diving out of a plane at 11,000 feet, moving 2,000 miles away from friends and family to an unknown land, bartending Coyote Ugly style, quitting jobs to pursue my next path… I didn't feel ready for any of these things when I started them and, for the most part, all of them turned out to be fairly successful leaps (literally and figuratively.)
Despite the fact that I may not feel ready, I'm going to "launch" my site. I'm not going to wait until I have the perfect shade of gray (no pun intended) in my headers or the polished-to-the-nub descriptors of my services or the right version of the 5,000,000,000 pictures I had taken to tell my story or until I have sixty years of experience in the coaching arena. I'm just going to show up, here on my site, as authentically me as I can be and wait with bated breath to see what the Big "U" has in store in regards to my latest ventures.
Hell, I'm going to post this blog before it's ready, edited and re-read for the fortieth time. I'm cray-cray like that.
Go ahead, big "U", make me a vessel.
What are you ready to do begin before you feel ready? What are you waiting for?
https://melaniebates.com/wp-content/uploads/2013/09/photo-1416339276121-ba1dfa199912.jpeg
375
500
Melanie Bates
https://melaniebates.com/wp-content/uploads/2023/06/Melanie-Bates-Logo-1030x796.png
Melanie Bates
2013-09-12 05:30:04
2016-05-20 16:33:37
Do It. Before You're Ready