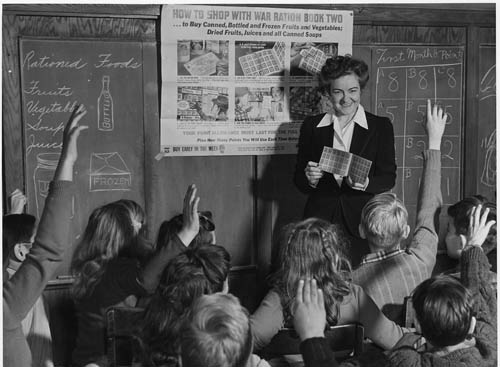 I'm not sure who learns more when I'm coaching a client – me or my client.  Perhaps it's how a teacher feels when a genius kid shows up in their classroom and starts to school them. Either that or they mix up a stiff vodka cranberry, eat the ends of their pencils and curse their fate, I'm not sure.
I've been pondering the occurrence of copycatting as of late.  You know what I mean, right? When someone close to you, or even those not so close, try to either become you or they do every single thing that you do, just one or two steps behind. Most of us do this as teenagers. If I had been given a hunk of gold every time my mom told me, "If your friends jumped off a bridge, you would follow them," I'd not only have a golden palace, I'd probably have a golden kingdom. The answer then was, yes, of course I would have. I was fifteen, indestructible and my friends were my life.
But I see it today too, and I still do this.  When I first met Martha Beck at her ranch in California I wanted to crawl right into her and wear her skin like a little meat tuxedo. There was such a peaceful presence within her and an inner power that felt palpable. I felt as if she were talking to me without saying a single spoken word. It was quite dizzying. I so admired the life she had built, I loved the inner tribe of spiritual seekers that she surrounded herself with and I too wanted a life where I was enveloped by horses, mountain lions and bears, oh my. It's likely, in part, why I signed up and completed her Life Coach training. Not to mention the fact that I felt like I had come home and was able to see that there was a term for someone doing what I was doing in the world – Life Coach.
I've had people try to replicate my life as well. Folks who have wanted to become a coach like me. Peeps who have modeled their businesses after mine. Women who wanted to write in a similar voice. Girls who have gone back to college later in life because I did. Some have even copied my signature hair-do (which is the most egregious of all because, most of the time, my hair looks like an errant Q-Tip that has been shuffled around in a travel bag for the past twenty years or so.)
The thing is I never really understood why, until a few days ago on a coaching call with one of my dearest clients.  Jill Dryer, (who has graciously given me permission to write about her and our conversation) is probably one of the most creative women I know. Her energy is that of hummingbird meets eagle and you can literally feel her creative juice crackling through the phone line on our weekly calls. As we began to talk about copycatting which, by the way, is how it goes in coaching – if you're noodling something in your own life, invariably your client will bring it up. (Is it collective consciousness? I don't know, but it's sometimes just flat out eerie.)
Anyhoo… as we were discussing this phenom, Jill said, "Think of the Tour de France.  If you're trying to find your rhythm or you don't know your way, it's okay to ride behind the person in front of you, it gives you momentum and helps you to see where you're going. It's called drafting."
My jaw dropped to the floor as this lil' gem sunk into my bones. That's why we do this.  I don't want to be Martha and wear her meat suit. Truly I don't, plus it would be completely psychotic and gross. I just needed to draft along behind her for a bit to test my speed, the wind, the climb and the terrain until I had the gumption to push out on my own and let the wind hit me straight in the face without buffer.
And all these peeps who are trying to replicate me, well, I don't know why they'd ever want to, for one, but I get it.  It's because they haven't quite figured out what they are supposed to do so they're riding along behind, using the momentum of the path I'm forging to test their own paths.
The best part of figuring all of this out was later realizing that no one is ever in the lead, really.  Even though some folks may be further down the path, (like Oprah or J.K. Rowling,) it's not a race.  There's not a first place or a second place or even a last place because we all have a different finish line that is as individual as we are.  Not only that, our paths are wholly different. While I have started out drafting behind some amazing women throughout my life, my course has veered and each time I've found my own way. (But… boy am I thankful they were peddling before me.)  However, just as certain as I am in this moment that I'm going it "alone", invariably I will ride up behind someone who models something else for me, and I'll rest a spell in her draft, getting a sense for the speed and route, before I forge on "alone" again. And so the "race" goes.
This is dedicated to all those trailblazers and all those fierce peddlers who have gone before me, gracious, amigas.  I'd love to hear who you would like to thank for allowing you to draft behind them. Tell me about your copycat stories.
With burning thighs,
Melanie
P.S. For those of you who read my Hysterectomy? Or No? blog, I've gone and done it… I'll be having the surgery next Thursday, 4/10/14. Prayers and healinig juju welcome. This means I'll be off my blog for a bit eating sugar-free JELL-O and counting the number of invisible bugs on my skin.  But… rest assured, I'll be back.
https://melaniebates.com/wp-content/uploads/2014/04/5589769776_7b5dc3c1b9_o.jpg
367
500
Melanie Bates
https://melaniebates.com/wp-content/uploads/2023/06/Melanie-Bates-Logo-1030x796.png
Melanie Bates
2014-04-04 13:11:51
2016-05-20 13:37:03
Copycat, Copycat