"Living" with Endometriosis – Part Deux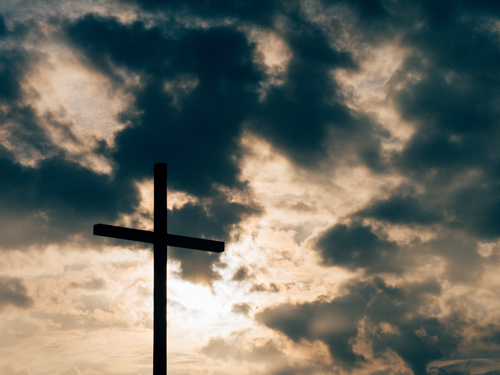 A more fervent "What. The. F-ck?" has never been uttered.
I've long held the belief that our physical illnesses are correlated somehow with our mental processes. For years I've maintained that Louise L. Hay is right on the money and is a healer way ahead of her time. While I will admit that I do struggle with her affirmations at times, I do pull out her trusty book when I have an ailment and meditate on what might be going on within me. 99% of the time I can see it as clear as a crisp autumn day.
Yet despite my knowledge of my dis-ease, despite three surgeries, despite a post already written about "Living with Endometriosis" I'm back, yet again, wondering what lesson it is that I haven't learned; what it is I haven't grasped.
Hope
On St. Patty's day in Cleveland where the mass majority of the populace were cronked by 11:00am and wandering the streets with Kelly green clovers painted on their cheeks, I was heading home from the Cleveland Clinic after having had a surgery to remove about one ton of scar tissue and my lovely right fallopian tube. As we were driving through the city, me clutching my abdomen, everyone else clutching strings of green beads and pints of Guinness, I had hope. This hope was as small as a brittle peanut but it was this: that I would finally be rid of my pain and my endometriosis. Once. And. For. All.
But it's six months later and I feel like I just got short changed again by that Italian cabbie who told me that the ride to the Duomo di Milano would be very, very far, then proceeded to drive me around the block and charge me 40 euros. I just had surgery. So why am I bleeding every nine days? (Read:  I bleed for seven days, have nine days off, bleed for seven and so on until eventually I think I'll pass out on the street from the blood loss?) While the pain is a bit less severe, I still find myself lying on my mattress with my 700 Kelvin heating pad praying for mercy. I only have one damned organ in "there." My shriveled right ovary is working 24-7 in its lonely cubicle trying to get its job done. But frankly, all this blood makes me feel like a bad imitation of the Passion of the Christ, except that my "cross" is made up of a thousand maxi pads.
Ask and ye may not receive
So, aside from speaking my current truth (with a bit of whining), this article does indeed have a point. I've asked my doctor, on numerous occasions, to check my hormone levels. She has refused this request because she thinks it's "unnecessary" and instead wants to put me on the Mirena IUS. I don't know about you folks but I've seen the commercial for Mirena. It seems to me about ten minutes long. Two minutes include frames of a hectic mother chasing her unruly children while her "helpful" husband happily reads the newspaper and eats jelly beans by the handful. The other eight minutes detail the side effects. It scares the bejesus out of me. Medication commercials are like that; suffer hair loss or take this pill, though it may potentially cause erectile dysfunction and even death. It's not hard to weigh those options for me. Bald, living, and sex vs. limp and dead; I'd choose the former.
Me or my Doctor
After having lived with my body for forty years, and with this dis-ease for twenty-five, I feel, somewhere in the pit of my gut, that my hormones are jacked, out of whack, screwed, jumbled, askew, working overtime, gilding the lily. So why won't my doctor trust my intuition? I believe it just involves a blood test. I'm pretty sure it does not require a partial lobotomy in my frontal lobe or anything major like that. Barring that you can't find a doctor in your city like Lissa Rankin, the consummate patient advocate, what do you do? Do you insert a plastic device in your hoo-ha and hope for days of colorful jelly beans or do you keep fighting for your little seed of intuition? I feel like I'm stuck between the proverbial rock and a hard place. Trust my current doctor or trust myself?
https://melaniebates.com/wp-content/uploads/2010/10/photo-1434077471918-4ea96e6e45d5.jpeg
375
500
Melanie Bates
https://melaniebates.com/wp-content/uploads/2023/06/Melanie-Bates-Logo-1030x796.png
Melanie Bates
2010-10-17 01:47:03
2015-08-18 14:43:08
"Living" with Endometriosis – Part Deux